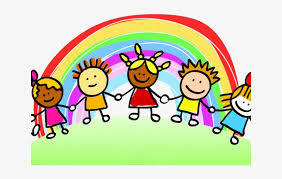 All eligible two, three and four year olds are entitled to 1140 hours (pro rata) of funded Early Learning and Childcare (ELC).  1140 hours ELC is intended to support child development, help close the attainment gap through the provision of high quality services, and support parents to work, train or study.  ELC can be accessed through local authority settings, partner provider nurseries and childminders.  Parents can also choose to have a blended placement using more than one setting and/or childminder.  Further ELC Information for parents is available via https://www.argyll-bute.gov.uk/registering-your-child-nursery and the ELC Information for parents booklet: https://www.argyll-bute.gov.uk/sites/default/files/Education/elc_info_for_parents_booklet_rev_july_2021.pdf
Please see https://www.argyll-bute.gov.uk/early-years or call our Early Years Helpline on 01369 708503 for further information and for details of the nearest establishment/s offering early learning and childcare.  
Our ELC day starts at 8:50am and finishes at 2:50pm. We have two Childcare and Education Workers and two Classroom Assistants working with our three and four year olds, providing a range of activities within our ELC Unit.
The children in our ELC learn through play, exploring outdoors and having fun indoors.
The inside setting offers a variety of activities including role play, sand and water play, opportunities for exploring literacy and numeracy and investigation zones.
Outdoors the children can use loose parts to build anything from boats to bulldozers!  They have a water wall, mud kitchen and can nurture and grow their own flowers, fruit and vegetables.  The children can take part in a range of physical activities – building dens, climbing, jumping and creating their own obstacle courses. 
The staff are always on hand to support the children in their learning.
You might recognise the book characters that some of our ELC children dressed up as for World Book Day! They are showing off some of
Read More »